It's been awhile since I last
took stock
. With it being two days until Christmas, why not reflect upon the crazy?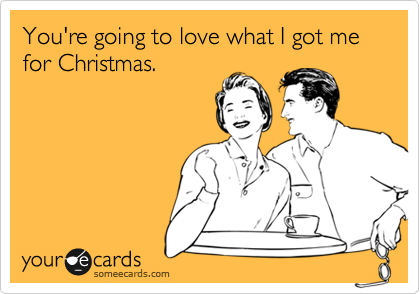 Making: Puppy chow. Not the puppy kind, but the
human
kind.
Cooking: Ryan's grandma's sausage rice for Christmas Eve.
Drinking: Lemonade. Lots of lemonade.
Wanting: Christmas Day to pass by slowly.
Looking: at my growing belly.
Playing: "Ready, Set, Go!" with Camden. This is where he backs himself up against his kitchen, and when I say, "Ready, Set, Go!" he runs into my arms and I lift him up into Superman. It is exhausting.
Wishing: Camden didn't like "Ready, Set, Go" so much.
Enjoying: the holiday season in all it's crazy glory.
Loving: that as of Thursday, I will have seven days off work. Amen, hallelujah.
Pondering: whether this little baby is a boy or girl.
Considering: baby names. So many baby names.
Watching: Christmas movies.
Needing: stretchier pants.
Wearing: a comfy, cozy sweatshirt.
Noticing: Camden's weekly gymnastics class is making him brave and adventurous when it comes to climbing on and jumping off things.
Sorting: Christmas gifts.
Buying: last minute gift cards and stocking stuffers.
Getting: really, really excited to see Camden's face on Christmas morning.
Bookmarking: tips on transitioning a child from a crib to a toddler bed.
Disliking: the fact that Camden will no longer be confined to his baby cage. I kid on the baby cage part.
Feeling: unlucky when sneezing. If my bladder is even remotely full - I'm in trouble. Too much?
Snacking: on anything and everything. This mommy is hungry.
Coveting: next year's matching Christmas jammies for Camden and his baby brother or baby sister. Which one will it be?!
Wishing: it was January 5th so we would know the sex of this babe.
Helping: myself to as much puppy chow as I want.
Hearing:
this
song and getting the chilly chills every time.
Take Luck,
LP