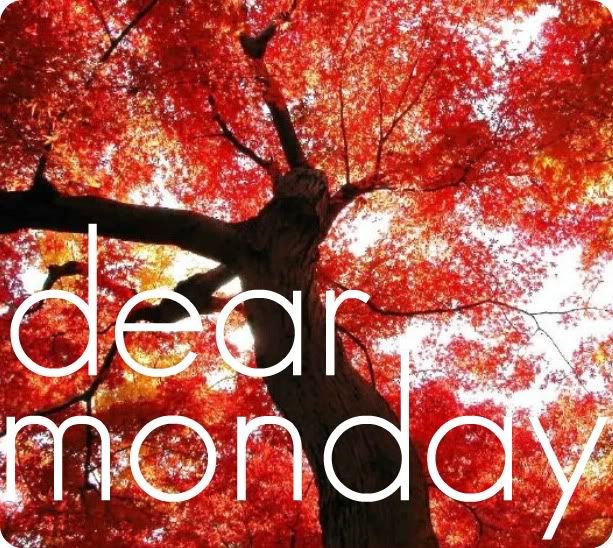 Dear Monday, It was incredibly easier rolling (literally) out of bed this morning knowing that you were the first of only three working days this week. Hallelujah.
Dear Sonny, We (along with our checking account) thank you sincerely for the fact that your body decided to shape up and fix the issues that were going inside. We missed your spunk last week.
Dear Fall Semester, Please let the remaining 5 or so weeks fly by. My brain and I would really appreciate it.
Dear Bon Iver,
I kept seeing rave reviews about you over at
Today's Letters
, but until today had not experienced you for myself. I like you.
Dear Away We Go, I watched you on Saturday night. I laughed and I cried while thoroughly enjoying your soundtrack.
Dear Hubby, Thank you for watching Elf with me yesterday. There is nothing like couch-snuggles and belly laughs when watching a Christmas movie… In November. You are simply wonderful.
Happy Monday, everyone!
Take Luck,
LP